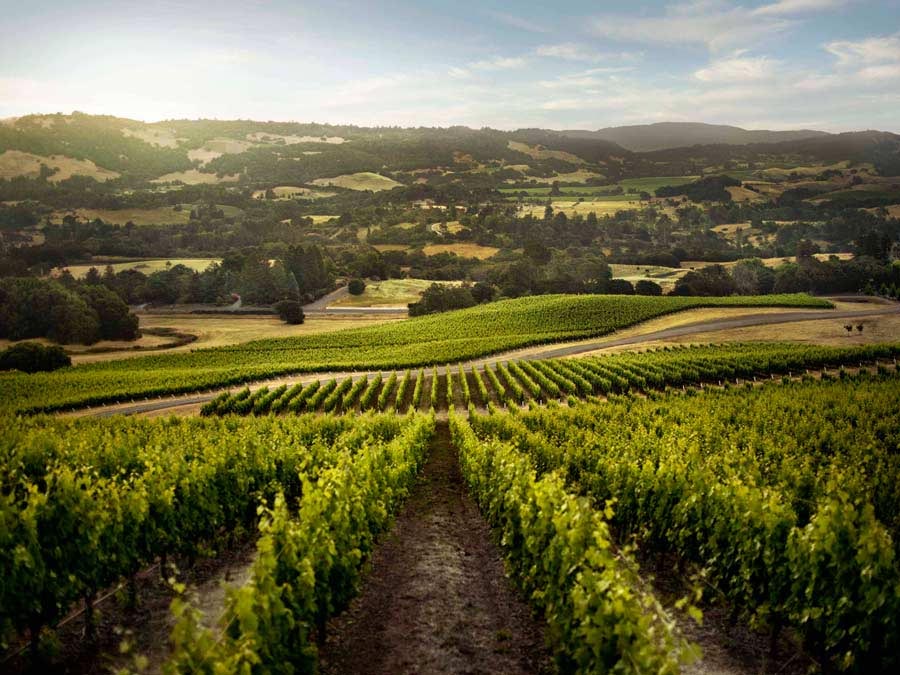 Bennett Valley
Bennett Valley, according to the The Sonoma Country Winegrape Commission, is a place where nature truly thrives. Pastoral hillsides, horse and cattle ranches and, of course, pristine vineyards all harmonize to create a unique setting for making world class wines. Indeed, the wines produced from the grapes grown in Bennett Valley benefit from extended hang time, thus ensuring the grapes will reach optimal maturity. The long growing season helps maximize flavors, increase concentration and soften green astringent tannins enabling wines to be made which reflect the essence of each individual varietal.
Roughly defined by the Matanzas Creek watershed, three mountains uniquely define the valley: Taylor to the west, Bennett to the east and Sonoma to the south. A gap in the mountains permits cool coastal fog and wind to pour into Bennett Valley on a regular basis throughout the growing season. This consistent marine influence creates ideal growing conditions for cool weather varieties most notably Merlot, Syrah, Chardonnay and Pinot Noir. The varied elevations, between 250 and 1850 feet, and compass spanning sun exposures provide numerous microclimates, many of which also permit the successful cultivation of other varietals.
Bennett Valley has less than 700 acres in vines which are farmed primarily by small independent growers with a passion for quality and a commitment to the production of world class wines. Expect to see the stature of this unique appellation grow in coming years.